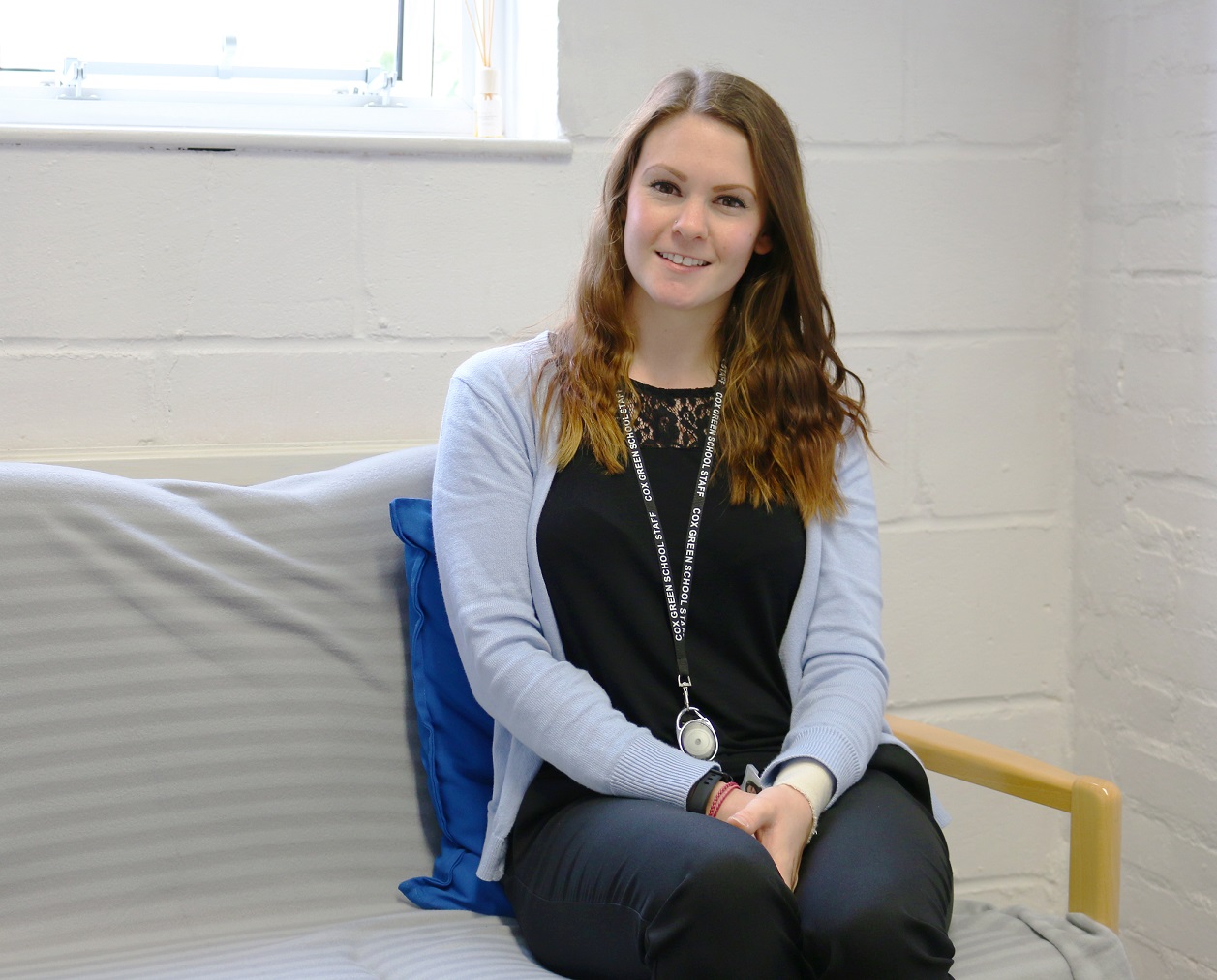 Cox Green School offers an in house counselling service. Our school counsellor, Jade, offers a safe space for a student to talk privately with someone who is skilled in listening to them about any problems they may have. She will listen to a student without judgement and help them to explore their personal thoughts, feelings and experiences. They will not be pressured to talk about anything they do not feel comfortable with.
If a student is going through a difficult time and feels uncomfortable talking to friends/family about it then we encourage them to speak to their appointed SAFE manager/tutor who can discuss the counselling and referral process.
Drop-in self-referral sessions are also now running every Wednesday 2nd break (1.45pm-2pm). These sessions provide an opportunity for any student to self-refer themselves to the Counsellor. A decision will then be made on how best to support going forward. These take place in the counselling room situated by room S7, please knock on the door.
Our school counsellor also recommends the following self help resources:
http://www.nhs.uk/Conditions/stress-anxiety-depression/Pages/self-help-therapies.aspx
https://web.ntw.nhs.uk/selfhelp/ (leaflets in pdf form)
http://www.nhs.uk/conditions/stress-anxiety-depression/pages/low-mood-stress-anxiety.aspx
https://www.mind.org.uk/information-support/guides-to-support-and-services/