'Reading is essential for those who seek to rise above the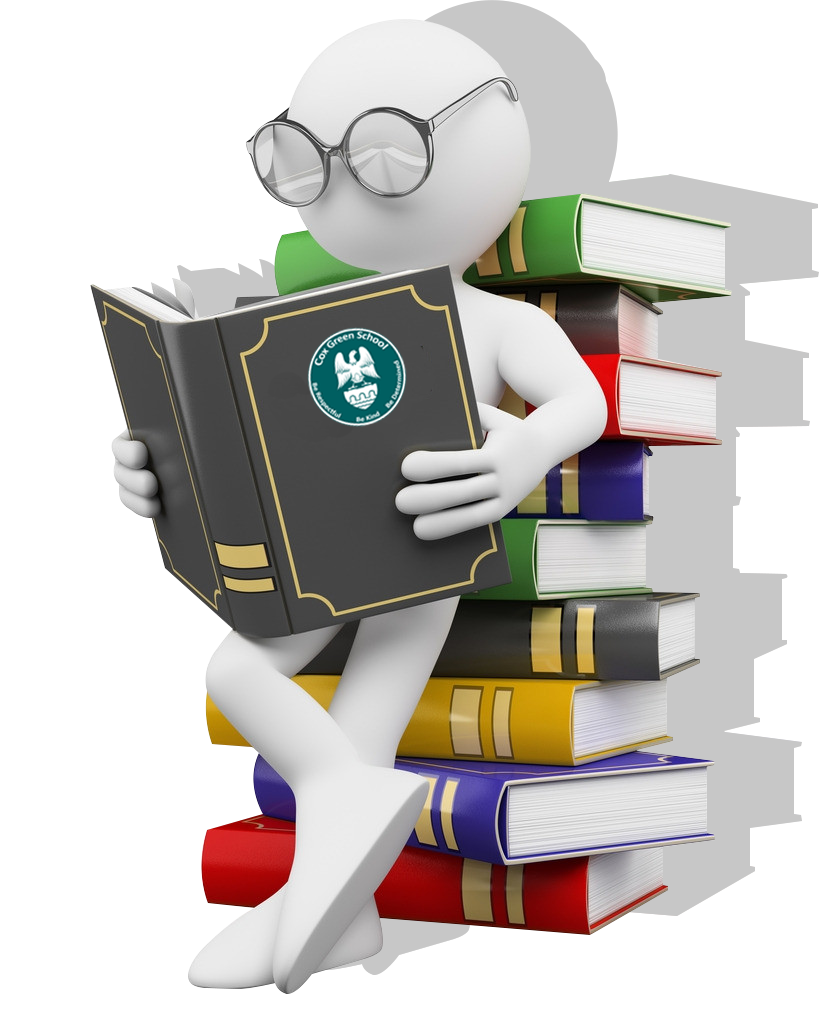 ordinary' J. Rhon
#literacymatters
A key priority at Cox Green is ensuring that our students leave our school having the ability to read well and having read a breadth and depth of fiction and non-fiction genres during their time with us.
In a world where the notion of sitting down and reading a book, or reading aloud to one another is diminishing, it is our responsibility to encourage and foster a love of reading. Moreover, it is our responsibility to ensure that all our students leave school literate with excellent reading and literacy skills.
To that end, we offer a wide range of opportunities for students who require additional support with literacy skills to receive specialist tailored interventions and whole school adaptive teaching strategies embedded within our curriculum so that they build confidence and make progress.
We also promote reading for pleasure throughout the year and provide time for students to read independently and aloud in tutor time and English lessons. During our curriculum weeks, students get to encounter a range of texts linked to their subjects and topics to help them make links with the wider world around them. Our incentivised reading scheme, run by the English team, challenges students to read a wide range of genres throughout the year, gaining rewards along the way.
And of course, the time of year where the whole school comes together and celebrates reading is during the run up to World Book Day, where we have a number of competitions and incentives; all of which create an excitement around reading. Staff and students dress up as their favourite book characters, the whole school does D.E.A.R and we have "The Masked Reader", "Guess The Character" hunts and "Get Caught Reading" competitions, plus visits from authors and poets.
We invest heavily in resources in endeavouring to make sure that a Cox Green student is a student who reads.
Reading at Cox Green is incentivised through positive points and rewards throughout the year to encourage an enthusiasm and motivation to pick up a book and read!
The passion our school has is reflected in feedback from our students:

'I enjoy being able to learn to love and enjoy reading. I'm glad Cox Green is encouraging reading as I never took the time to read and enjoy my books until Cox Green started encouraging it. Thank you' Olivia K, Year 8